Volleyball Coaching Staff
Jim Conner,
President / Founder / Director / Coach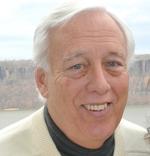 University Of North Dakota BS,MBA
Coaching Experiences include:
Established & Coached Youth Volleyball in
South Jersey Co-Ed, Rec. and Olympic
Created/Commissioned/Coached MRC Volleyball
Founder/Coach MVBC
US Navy Volleyball Player
CAP1
Erika McGinley,
Coach 12U
1. Attended Liberty University- bachelors in secondary education
Played softball for Liberty
2. Masters from Wilmington Univ. School Leadership
3. All-Region Volleyball Player in HS- Woodford County High School - KY
4. NFHS New Jersey Coach of the year 2019
5. Coached at Cherokee High School for 13 years (resigned 2021)
Sam Bell,
Assistant Coach 12U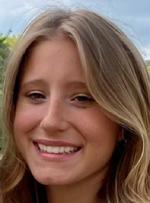 Lenape High School JV player 3 years
Played Club volleyball for MVBC 6 years
Marlton Volleyball Club Assistant Coach since 2021
Victoria Gambino,
Coach 13U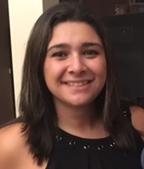 Kutztown University- BS in Education
Demasi Middle School-Teacher
Cherokee High School Assitant Volleyball Coach
Cherokee High School-Graduate & Varsity Player
All State Award for Serving
Played Club volleyball for 7 years
Marlton Volleyball Club Coach since 2014
Peyton Mcgregor,
Assistant Coach 13 RED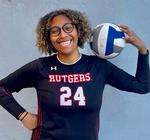 Rutgers University Camden
( transfer from Drew University)
Pre-Rutgers: Played at Drew University as a freshman, playing in 65 sets over 24 matches, helping the Rangers post a 19-9 record…Collected 41 kills, 28 digs and 28 total blocks (four solo, 24 assisted)…Made her debut in a season-opening sweep over Bard (Sept. 1), collecting two kills…Had season highs of six kills and 7.5 points against Arcadia (Oct. 23)…Collected her high of five digs against Wilkes (Sept. 11)…Had a high of four blocks against Merchant Marine (Sept. 25).
Cherry Hill East High School
Played varsity three years …Honor Roll student during sophomore and senior years…Graduated in 2021.
Club Teams: Cherry Hill Volleyball Club, Jersey Juniors
Sarah Ungerleider,
Coach 14U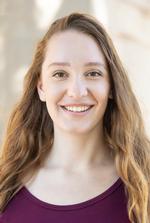 Bachelor of Arts in Global Studies, Environmental Studies, and Sustainability, with highest honors, from Principia College, '21; Student Body President 2020-21
Marlton Volleyball Club Coach, Summer Clinic 2021
Principia College Indoor Varsity 2017-2019; starter 2018-2019; Middle Blocker, Right Side Hitter; SLIAC All-Sportsmanship 2017 and 2019; Principia Volleyball Most Improved 2017
Principia College Beach Volleyball 2017-2020; competed at courts 2-5
Marlton Volleyball Club player 2012-2017
Cherry Hill High School West Varsity Player 2014-2016; Team Captain 2016; New Jersey First Team All-Conference 2016; New Jersey All Star Team 2016
Morgan Fox,
Assistant Coach 14U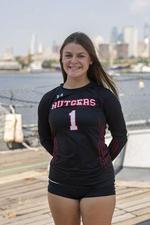 College Experience:
5 year Starting libero (2018-2022)
2021 Second team All conference Honors
3rd in most career digs
3rd in highest right percentage
2nd in most digs in a 5 set match (40)
2 year captain
High School Experience:
3 year varsity starter at Schuylkill Valley High School (Libero)
2018 All Conference Team
2018 Captain
Club Experience:
Surge Volleyball Club (2014-2017)
Jennifer Huffmire,
Coach 15U

University Of Connecticut
MVBC Alumni
Private Instruction/Lessons
Experiences include:
4 year starter for UCONN Club Volleyball
2012 Secretary, 2013 CFO, 2014-2015 COO and captain
1 top 10 finish at the NCVF National Tournament
3 top 25 finishes at the NCVF National Tournament
30+ NWVCL tournament wins
Two-time NWVCL league champion
NCVF Qualifying Tournament All-Tournament Team
3 year varsity letter holder for Cherokee Volleyball
Marlton Volleyball Club Coach since 2015
Alexis Sutton,
Assist Coach
•Cherokee High School Class of 2014
•CHS Softball and Volleyball
•Marlton & Cherry Hill Volleyball Clubs
•Disney College Program – Space Mountain
•Embry-Riddle Aeronautical University Class of 2018
•Sun Conference Softball
•Lockheed Martin – Engineering Leadership Development Program
•(Ongoing Degree) Cornell University
Kristen Domazet,
Coach 16U RED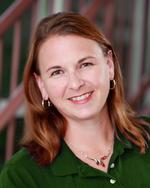 Johnson & Wales University, Providence RI
- Sports Facilities Management (BS)
- 4 year starter, outside hitter and captain for the Girls Volleyball Program
- Finished with the schools first GNAC championship
Ridley High School, Folsom PA
- Played 2 of 4 years, Varsity, with injuries in between
- Also played USVB with the Liberty Belles
MVBC Coach since 2019
Brinn Hassan,
Assistant Coach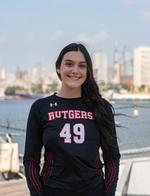 •Studying Psychology at Rutgers University Camden
College Experience
•2018-2022 5 year starting setter at Rutgers Camden
•2020 NJAC Second Team Honors
•First in most assists in a 3 set match (43)
•First in most assists in a single season (861)
•Second on all time career assists list (2270 and counting)
High School Experience
•2 year Varsity starter at Williamstown High school
•2016 Second Team All County
•2017 Captain: First Team All County, First Team All Olympic Conference, First Team All South Jersey
•2017 NJ All Star Team
Club Experience
•2017 ECC 17s Team
•2018 Marlton Volleyball Club 18s Team
Janine Locher,
Coach 16U WHITE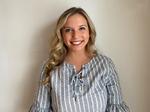 • University of Delaware- BS in Finance
• Coached the Cherokee Chiefs Summer Volleyball Camp 2014/2015
• Cherokee High School 2014 Graduate & Varsity Player, Defensive specialist/Libero
• Played Club volleyball for 6 years
Delaney Kolb,
Assistant Coach 16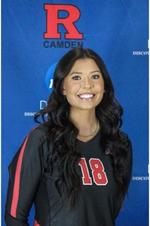 •Studied Marketing at Rutgers University Camden
Assistant Coach Rutgers University Camden womens volleyball
College Experience
•2018-2022 Starting outside hitter/ all around player
•Played outside, right side, middle and passer throughout my collegiate career
High School Experience
•3 year varsity starter at Dallastown Area High school
•2017-2018 varsity captain
•All Conference 1st team
•Nominated Athlete of the week and Year
Club Experience
•2013-2014, 2017-2018 Yorktowne volleyball club
•2014-2017 Ballyhoo volleyball club

Experiences include:
Rutgers University - Camden campus Girls Volleyball Assistant Coach since 2019
Head coach of varsity Volleyball at Princeton Day School 2002-2008 & 2015-2019

Also coached Princeton Day Girls Varsity Softball 2015-2019

Asst. Coach of the women's Volleyball team at Rider University - 6 years
18-year USAV club volleyball member and player/coach, instructing at all levels from middle school to High School to college.
Coached club volleyball with the following teams:

West Windsor/Princeton 3-years
AVVC-1 year
ECC-5 years

USA Volleyball member for more than 25 years
MVBC Club coach since 2017
Brooke Strauss,
Assistant Coach 17U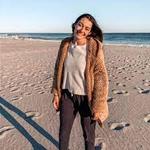 BIO COMING SOON!
Kayleigh Kitchen,
Float / Assist. Coach
Virginia Tech University
Bachelor of Science HNFE Biological Science Summa Cum Laude
Cherokee High School

Coaching/Player Experience include:
Virginia Tech Volleyball club A team OH 4 years, captain and VP officer
Cherokee HS Varsity 4 years
2016, 2017 NJ All State Selection OH
2016, 2017 All Olympic conference First team
2016, 2017 All South Jersey First team
2016, 2017 All County First team
2017 NJ Senior ALL Star Team
2017 Olympic Conference Champions
2017 Philadelphia Inquirer SJ Player of the Year
2017 Burlington County Times Player of the Year
Cherokee HIgh School record holder most kills in a season
Cherokee High School record holder of highest total kills
Coaching/private lessons various youth sports including, cheerleading, tumbling and volleyball for 8 years.
Caitlin Marcholwitz,
Substitute Coach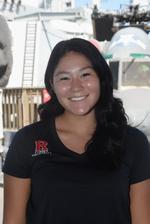 Cherokee High School 2009-2013
Rutgers University- Camden campus Volleyball
2013-2017 Varsity four year starter OH/DS
Camden Catholic HIgh School JV Volleyball Head Coach 2017
Camden Catholic High School Varsity Volleyball Head Coach 2018
Marlton Volleyball Club coach 2013-present
Rutgers University - Camden campus Girls Volleyball Assistant Coach 2019
Melanie Kaiser,
Specialist Coach
Studying Occupational Therapy at University of the Sciences
Playing
2009-2012 Sterling High School
Starting Varsity Libero - 3 years
State finalist 2011, 2012
First team All South Jersey
2013-2016 Rutgers Camden University
Starting Libero - 4 years
2nd on all time digs list
Coaching
2013-2015 East Coast Crush Volleyball Club
2017 Head Coach Camden Catholic High School
2015 - Marlton Volleyball Club
Madysen Yerke,
Substitute Coach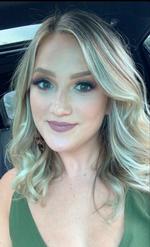 Graduated with a BS in Human Resources and an MBA from Rowan University
· 5 Year Women's Club Volleyball Team Starter
· Served 4 years as the President of the Club
Graduated from Cherokee High School Class of 2015
· Played all 4 years
· 1 Year of Club playing for ECC
Coaching Experience:
· Marlton Volleyball Club coach since 2018
· Rowan Women's Club Volleyball Team
o Assistant Coach: Current
· East Coast Crush
o 2016: Assistant Coach 16 White
o 2017: Assistant Coach 16 White
· Camden Catholic
o 2017: JV Head Coach and Varsity Assistant Coach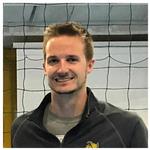 Graduated from Rowan University with a BA in Economics
Volleyball Coaching Resume:
Rowan Women's Club Volleyball
Head Coach: 2017 – Present
Marlton Club
Head Coach: 2018 – Present
East Coast Crush
Volleyball Playing Resume:
Rowan Men's Club Volleyball Tea
South Jersey Volleyball Club
Moorestown High School Boys' Volleyball Team
I've been an IMPACT Certified Volleyball Coach since 2011 after I graduate high school. I have continued to play since my freshman year of high school and play year around between indoor and grass/beach.
Natasha Reinhardt,
Coach Assist.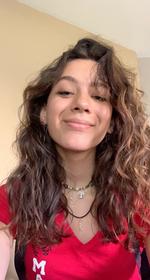 Graduated from Cherokee High School 2021
Varsity 2021 Right Side Hitter at Cherokee High School
4 years (2017-2021) playing for MVBC
Linda Conner,
Co Director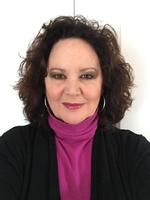 Lisa Kitchen,
Club Manager