Volleyball Coaching Staff
Jim Conner,
President / Founder / Coach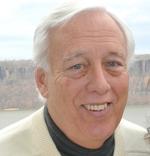 University Of North Dakota BS,MBA
Coaching Experiences include:
Established & Coached Youth Volleyball in
South Jersey Co-Ed, Rec. and Olympic
Created/Commissioned/Coached MRC Volleyball
Founder/Coach MVBC
US Navy Volleyball Player
CAP1
Victoria Gambino,
Coach 13U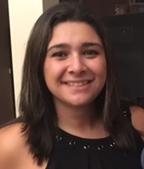 Kutztown University- BS in Education
Demasi Middle School-Teacher
Cherokee High School Assitant Volleyball Coach
Cherokee High School-Graduate & Varsity Player
All State Award for Serving
Played Club volleyball for 7 years
Marlton Volleyball Club Coach since 2014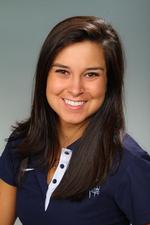 Dedicated and reliable volleyball coach with 10+ years of experience. Experience ranging from summer camps, club teams and a colligate team. A Colorado native, played with Northern Colorado (NORCO) and the Colorado North Stars since the age of 12 years old tp 18 year's old. Went to Kean University and played under Coach Perkins as a four – year team member and a three – year starter for the Cougars (2011 – 2015). Helped capture the 2013 ECAC Metro-Upstate Championship, the first postseason title for the program since 2001 and helped advanced to the NJAC finals all four years. Currently holds a NCAA serving record for most consecutive points served with 25-point scoring format.
Education
Master of Arts, Educational Counseling | Kean University, 2016-2018
Bachelor of Science, Psychology | Kean University, 2011-2015
Coaching Experience
Cherokee HS – Girls Volleyball
Girls Assistant Coach | June 2017 – Present
Spent 3 summer seasons coaching Cherokee Volleyball camp for the Lady Chiefs. This season will be the first as a coach for Junior Varsity and an assistant coach for Varsity.
Kean University – Women's Volleyball
Assistant Coach | August 2016 – November 2019
Spent four seasons as an assistant coach with the women's volleyball program. On Coach Perkins staff in 2017 & 2018, which helped the Cougars capture back-to-back NJAC titles. Made 2 appearances to the NCAA tournament in 2017 & 2018.
Central Jersey Volleyball Academy
Coaching Staff | November 2012- May 2016
Coached various age groups ranging from 14 years old – 17 years old, held private lessons as well as camps.
Allegro Volleyball Club
Assistant Coaching Staff | November 2011 – May 2012
Coached various age groups ranging from 14 years old – 15 years old.
Kristen Domazet,
Coach 14U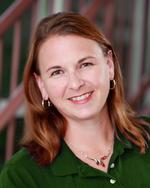 Johnson & Wales University, Providence RI
- Sports Facilities Management (BS)
- 4 year starter, outside hitter and captain for the Girls Volleyball Program
- Finished with the schools first GNAC championship
Ridley High School, Folsom PA
- Played 2 of 4 years, Varsity, with injuries in between
- Also played USVB with the Liberty Belles
Second Season with MVBC
Jennifer Huffmire,
Coach 15U

University Of Connecticut
MVBC Alumni
Private Instruction/Lessons
Experiences include:
4 year starter for UCONN Club Volleyball
2012 Secretary, 2013 CFO, 2014-2015 COO and captain
1 top 10 finish at the NCVF National Tournament
3 top 25 finishes at the NCVF National Tournament
30+ NWVCL tournament wins
Two-time NWVCL league champion
NCVF Qualifying Tournament All-Tournament Team
3 year varsity letter holder for Cherokee Volleyball
Marlton Volleyball Club Coach since 2015

Experiences include:
Rutgers University - Camden campus Girls Volleyball Assistant Coach 2019
Head coach of varsity Volleyball at Princeton Day School 2002-2008 & 2015-2019

Also coached Princeton Day Girls Varsity Softball 2015-2019

Asst. Coach of the women's Volleyball team at Rider University - 6 years
18-year USAV club volleyball member and player/coach, instructing at all levels from middle school to High School to college.
Coached club volleyball with the following teams:

West Windsor/Princeton 3-years
AVVC-1 year
ECC-5 years

USA Volleyball member for more than 25 years
MVBC Club coach since 2017
Caitlin Marcholwitz,
Coach 18U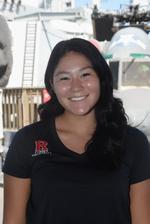 Cherokee High School 2009-2013
Rutgers University- Camden campus Volleyball
2013-2017 Varsity four year starter OH/DS
Camden Catholic HIgh School JV Volleyball Head Coach 2017
Camden Catholic High School Varsity Volleyball Head Coach 2018
Marlton Volleyball Club coach 2013-present
Rutgers University - Camden campus Girls Volleyball Assistant Coach 2019
Melanie Kaiser,
Float/Specialist Coach- ALL TEAMS
Studying Occupational Therapy at University of the Sciences
Playing
2009-2012 Sterling High School
Starting Varsity Libero - 3 years
State finalist 2011, 2012
First team All South Jersey
2013-2016 Rutgers Camden University
Starting Libero - 4 years
2nd on all time digs list
Coaching
2013-2015 East Coast Crush Volleyball Club
2017 Head Coach Camden Catholic High School
2015 - Marlton Volleyball Club
Kayleigh Kitchen,
Float / Assist. Coach
Virginia Tech University
Cherokee High School
Coaching/Player Experience include:
Virginia Tech Volleyball club tournament team / Biological Science major
Cherokee HS Varsity 4 years
2016, 2017 NJ All State Selection OH
2016, 2017 All Olympic conference First team
2016, 2017 All South Jersey First team
2016, 2017 All County First team
2017 NJ Senior ALL Star Team
2017 Olympic Conference Champions
2017 Philadelphia Inquirer SJ Player of the Year
2017 Burlington County Times Player of the Year
Cherokee HIgh School record holder most kills in a season
Cherokee High School record holder of highest total kills
Coaching/private lessons various youth sports including, cheerleading, tumbling and volleyball for 3 years.
Kevin Yerke,
Float/Assistant Coach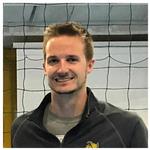 Studying Finance at Rowan University
Part of the Men's Club Volleyball "Alpha" Team
Graduated from Moorestown High School Class of 2011
Played all 4 years

2 Year Varsity Starting Outside

1 Year of Club playing for SJVBC
Coaching Experience:
SJVBC: Assistant Coach, 2011-2012, for Boys and Girls 15U

East Coast Crush

First Year: Assistant Coach 15 Black

Second Year: Head Coach 16 White

Rowan University

Head Coach for Women's Club Volleyball Team from Spring 2017 to Spring 2018

Currently Helping the program as a part-time volunteer coach while playing for the Men's Club team

Marlton Volleyball Club Coach since 2018
Madysen Kuzminski,
Float/ Assistant Coach
Studying Human Resources Management at Rowan University
4 Year Women's Club Volleyball Team Starter

Served 2 years as the President of the Club
Graduated from Cherokee High School Class of 2015
Played all 4 years

1 Year of Club playing for ECC
Coaching Experience:
East Coast Crush

First Year: Assistant Coach 16 White

Second Year: Assistant Coach 16 White

Camden Catholic

First Year: JV Head Coach and Varsity Assistant Coach

Marlton Volleyball Club coach since 2018
Chiara Piatti,
Float /Assistant Coach
Studying Health and Exercise Science at Rowan University
2 year women's club volleyball libero
Graduated from Williamstown High School Class or 2016
Played all 4 years
4 conference championships
2 sectional championships
1 state championship title
"No coaching experience so far but is very eager to get started!"
Linda Conner,
Co Director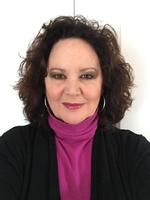 Lisa Kitchen,
Club Manager